With December less that two weeks away (wait...WHAT!?) it means the time has come to snap up your 2023 advent calendar. While the cult Liberty Beauty calendar may be long gone and some jazzy jewellery brands serving up blindingly spenny boxes of bling, there are still of fairly affordably options for those who fancy a little something more than choccy, but don't want to spend hundreds of pounds.
Here are a few of our favourites...
Christmas wouldn't be Christmas without a wee dram, or 24 to be precise. Whisky lovers will be chomping at the bit to open up the Whiskies of the World calendar from The Whisky Exchange (£145). It contains 25 miniature bottles to see you through to the big day, and while they're not revealing the exact contents, they have revealed the line-up includes whiskies from distilleries including Glen Scotia, Caol Ila, Dingle, Bruichladdich and Kavalan, as well as many more. Sign us up.
For a little something different to tug at your heartstrings, rather than a traditional advent calendar why not consider The Enchanted Christmas Treasury, a collection of 24 different stories for children aged 5-8, one for each day of advent. It's a magical inclusive, diverse collection of stories for both children and adults to enjoy, the creation of mum of three from Stoke, Abigail Horne, and for every copy sold, the proceeds will be going to the CIC (Community Interest Company) SENStory a UK-wide not-for-profit helping children and parents with Special Educational Needs through nature. It's a beautiful gift as well as something that will keep on giving year after year - it's sure to become a treasured family classic. Available now in hardback, £23.99 from Waterstones.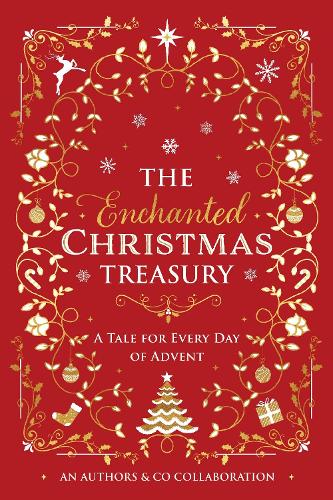 If you're going to do chocolate, make it good chocolate. Belgian chocolatier Pierre Marcolini is our pick, not only for the super cute box of its Frosty Christmas Advent Calendar (£54 from www.pierremarcolini.com) but its to-die-for contents. 24 choccies with recipes inspired by the traditional flavours of Christmas and the sweet memories of our childhood, including thtruffles of gingerbread, praline salted caramel and nougat. Yum yum.
24 days = 25 mini Tonys, thanks to Tony Chocolonely's countdown calendar. Their fairtrade chocolate has developed something of a cult following and its easy to see why, with a smorgasbord of flavours including chocolate chip cookie, pretzel toffe and pecan caramel crunch. Plus it will give you the warm and fuzzies knowing that with each window you contribute to Tony's Chocolonely's mission to make 100% slave free the norm in chocolate.
(£14.99 from www.tonyschocolonely.com)
For the budding chef in your life, turn to Sous Chef - their Spice Discovery Advent Calendar (£34.99) is the one. In partnership with spice merchant Terre Exotique, each door reveals a daily recipe alongside a delicious spice to inspire your cooking throughout the festive season and beyond, from the wonderfully festive blend found in Speculoos cookies to gravlax spice and sesame seed with soy. This is one so good we're almost tempted to keep it for ourselves...
While I fall hard into the camp of those with an aversion to liquorice, my mother adores it, which is why come December 1st she'll be unwrapping a little something from gourmet Danish brand Lakrids by Bülow. This brand is determined to make the world fall in love with liquorice like the Scandinavians have and their calendar (£50, www.lakridsbybulow.com) features 24 bites of their unique flavours, from coffe to salted caramel. As far as calendars go, it's pretty darn elegant. I might not be a fan of the contents, but I'm certainly a fan of the black and gold packaging!
Connoisseurs of tea will love the offering from Newby Teas. Immerse yourself in teams of the world with a calendar inspired by grandeur of Rajasthani palaces. Holding 24 luxurious tea varieties, from classic Assam to Masala Chai, nestled within individual drawers, it's certainly a striking one. £85 from www.newbyteas.com
PLAYin Choc eco-friendly offering is totally plastic-free, as well as free from dairy, nuts, gluten and soy. The 24 windows each house a cute festive toy plus a creamy chocolate and fun facts card, while the outer sleeve can also be opened up into a landscape to play with all 24 toys. We love this one as an alternative if you want to give the kids something fun without littering the house with yet more bits of plastic that will inevitably end up in the hoover bag... £49.95 www.playinchoc.com